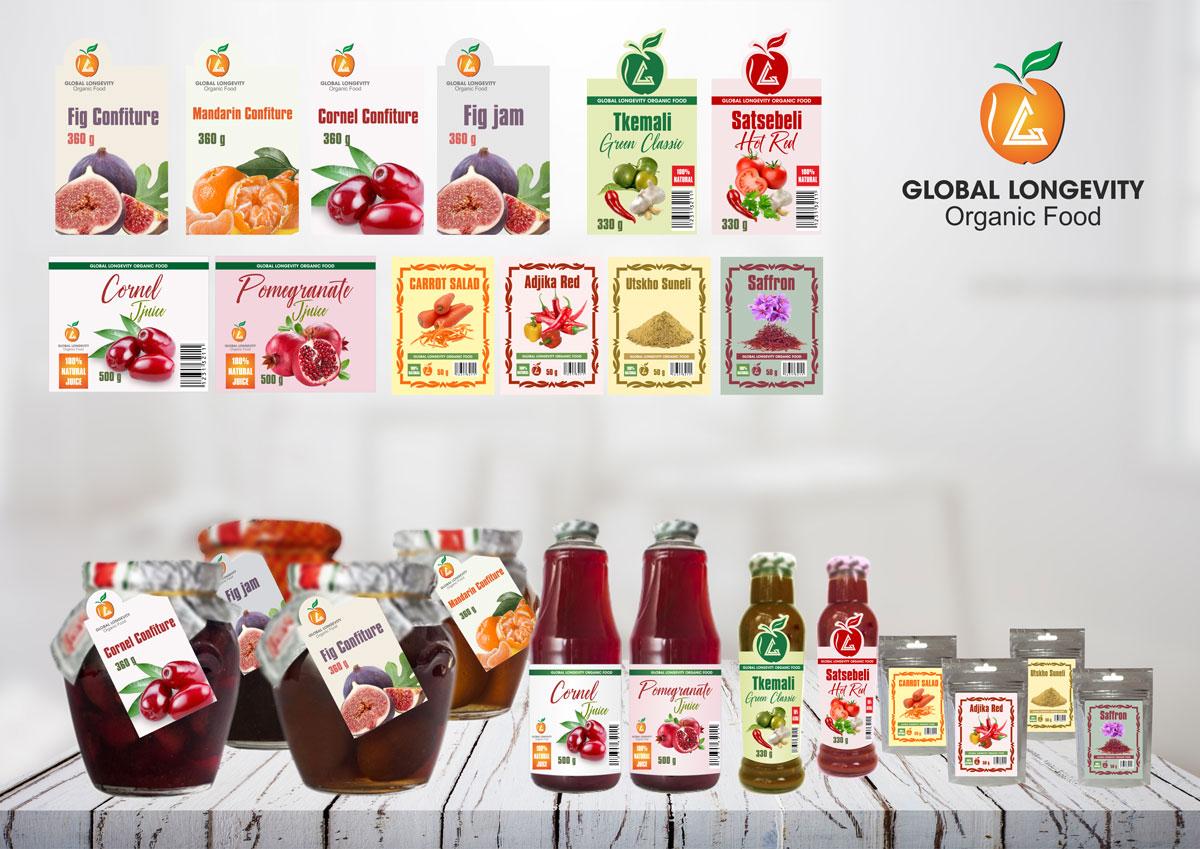 The uniqueness of all products under the Global Longevity Organic Food
TM
is that the recipe and assortment are developed and approved by the Global Longevity Institute's Expert Council.
Absolutely all fruits and fruits are grown in ecologically clean mountainous areas in Georgia. This makes it possible to produce environmentally friendly products of high quality without preservatives, emulsifiers and chemical additives.
Our partners have many years of experience in the production of canned fruits and vegetables and baby food. All products are manufactured according to international quality standards and are presented under the brand name "Global Longevity Organic Food". Products tested in independent laboratories and has quality certificates and certificates of conformity.
At present, the product line is more than 70 items, which are exported to 19 countries of the world.
The uniqueness of all products under the Global Longevity Organic FoodTMÂ is that it is used for the production of juices, sauces and seasonings:
– ECOLOGICALLY CLEAN VEGETABLES, FRUITS AND FRUITS that are not treated with chemicals during growth;
– Washing vegetables and fruits, fruits and greens three times a day during production (washing should be carried out with spring water);
– Own laboratory that controls product quality at all stages of production;
– Microbiological control;
– Glass packaging, which helps to preserve healthy and tasteful products;
– Juice and preserves under the "Global Longevity Organic FoodTM", besides exquisite taste and quality, have therapeutic and prophylactic properties.